NanoLight™ has a new proprietary injectable Coelenterazine!
Used with Gaussia luciferase and Renilla luciferases,
Works just like native Coelenterazine but MORE SIGNAL!
Comes sterile and in perfect sizes for in vivo mouse imaging:
Check this comparison out: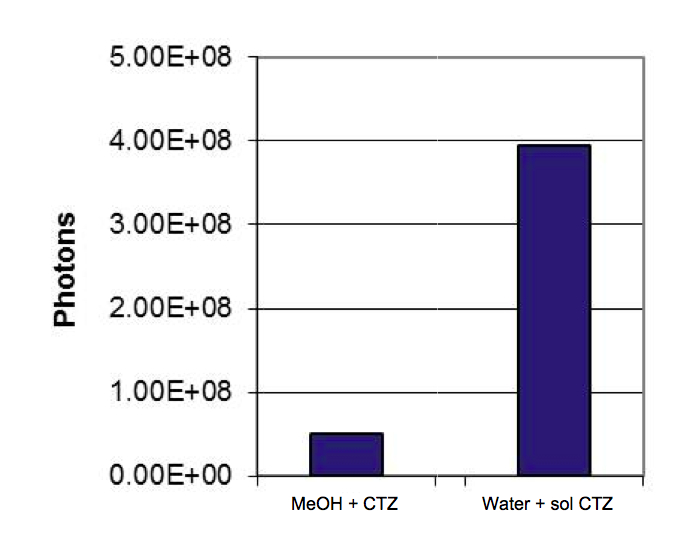 100 ug I.V. injection into mouse comparing water soluble to MeOH dissolved CTZ.