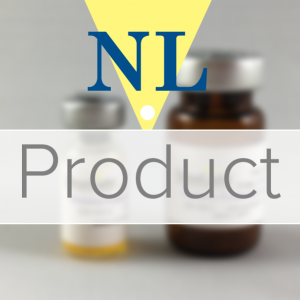 Prolume Purple II or
 Methoxy-Coelenterazine-Methoxy (Me-O-CTZ-O-Me) is a new synthetic analogue of Coelenterazine with two additional methoxy groups emitting at 400nm with Renilla Luciferase 8 (RLuc8) and Green Renilla Luciferase. 
Nanolight™ Technologies
developed Prolume Purple II 
(US Patent 2013/057660)
. 
Prolume Purple II
exhibits an up to 5-fold higher luminescence than CTZ400a ("deep blue C").
Details & Info
Protocols & Data
Related Products
Molecular Formula
 

C

28

H

25

N

3

O

3
Alternative Name
Methoxy-Coelenterazine-Methoxy (Me-O-CTZ-O-Me)
MW
451.5 g/mol
Solvent
 We recommend NanoFuel Solvent. Low solubility in Ethanol

Activity compared to CTZ-400a

Emission specs with RLuc8

The advantages of lyophilized luciferins are:

pre-aliquoted in small amounts, fresh substrate for every set of experiments

long shelf-life (packed under Argon)

faster to dissolve due to its fine crystal structure

consistent quality between aliquotes

The luciferin is shipped as filtered, lyophilized, batch controlled substrate