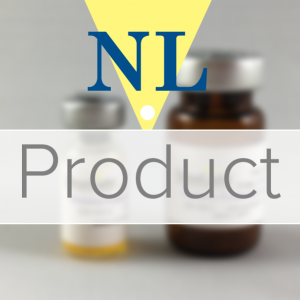 Methoxy-v-Coelenterazine-Methoxy (Me-O-v-CTZ-O-Me) is a new synthetic analogue of v-Coelenterazine with two additional methoxy groups. So far we were not able to determine a luciferase that is working with this unique compound. Activities with RLuc8, Rluc3 and Green Renilla Luciferase are very low.
Nanolight™ Technologies developed Prolume Purple V. (US Patent 2013/057660).
Details & Info
Protocols & Data
Related Products
| | |
| --- | --- |
| Compound ID | Prolume Purple V (PP-V CTZ) |
| Molecular Formula |  C30H25N3O3 |
| Alternative Name | Methoxy- v-Coelenterazine-Methoxy (Me-O-vCTZ-O-Me) |
| MW | 475.2 g/mol |
| Solvent |  We recommend NanoFuel Solvent. Low solubility in Ethanol |

Advantages

pre-aliquoted in small amounts, fresh substrate for every set of experiments

long shelf-life (packed under Argon)

faster to dissolve due to its fine crystal structure

consistent quality between aliquots

The luciferin is shipped as filtered, lyophilized, batch controlled substrate for 250µg and 

1mg (4x 250µg) aliquots.   

10 mgs are packed as regular powder in one tube.